IMPORTANT NOTICE: EGU has cancelled the physical General Assembly in Vienna and will instead host EGU2020: Sharing Geoscience Online (#shareEGU20), a week-long series of online activities to help minimize the impact of COVID-19 on scientific research and collaboration. More details will be announced in the coming weeks.
EGU welcomes families at its General Assembly
The EGU is committed to providing a good conference experience for attendees bringing their children to Vienna. The following sections give an overview of facilities for parents at the conference. Other services for attendees with special needs are summarized on our accessibility and inclusiveness website.
Childcare service for ages 3–8
We encourage parents to postpone booking the childcare service until EGU makes a final decision regarding the status of the General Assembly 2020 by 31 March. For more information please read our information page on COVID-19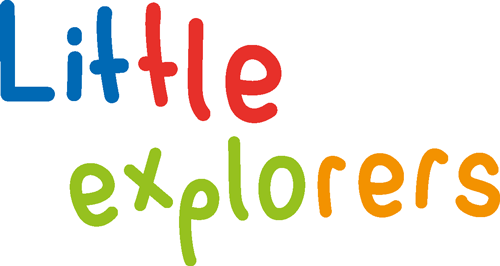 The EGU provides professional childcare facilities in the congress centre free of charge. Childcare needs to be booked. A separate area will be available close to the lecture rooms but not in the commotion of the conference on the Brown Level -2 (basement). The service will be provided from Monday to Friday, 08:30–12:30 and 14:00–18:00 (i.e. 2 time blocks on each of the 5 days = 10 time blocks in total). Through the childcare registration form (see above), you are able to book up to 5 out of 10 time blocks. The limitation to 5 time blocks is to allow as many parents as possible to make use of the childcare service. You can put yourself on a waiting list for further time blocks should vacancies occur. Through your booking, you agree to the terms and conditions below.
In case the childcare registration form will no longer provide available time blocks for booking, parents are kindly asked to indicate their interest by email to egu2020@copernicus.org to be placed on the waiting list. Please indicate your must-be and nice-to-have time blocks.
Terms and conditions
You are aware that the childcare will not provide food or drinks and that there is no possibility for a nap.
You respect the above-mentioned opening hours of the childcare service and ensure that you bring and collect your child timely.
You only book time blocks which are really needed.
You confirm that the details provided on the childcare booking form are all true and correct.
In case of illness, you will inform us immediately by email. Other parents might be on the waiting list for affected time blocks.
Should the nannies decide that your child is contagious or too ill to attend the childcare, you accept this decision and promptly collect your child.
You will inform us by email in case you arrive later than your first time block booked. Without notification, your booking will be cancelled and your time blocks will be assigned to parents on the waiting list.
Childcare for children under 3 or older than 8
For children younger than 3 years or older than 8 years, please contact Thomas Troy from the Kinderbüro Universität Wien gGmbH directly. Please note that this will incur separate costs that are not borne by the conference.
Kids' corner and family rooms
For children not eligible for the childcare service or for parents spending a break together with their children, the Green Level 1 (first floor) in the congress centre provides a kids' corner, where all children can play when accompanied by a parent. The corner has a bouncing castle and some tables and chairs. Furthermore, the EGU offers on the same level family rooms to rest and spend some quality time. The rooms are equipped with tables, chairs, and some simple games, and can be used at their own risk.
Breastfeeding facilities
The breastfeeding room can be found on the Yellow Level 0 (ground floor) in room 0.64 (next to the multi-faith prayer rooms). It is equipped with a changing table, a diaper bucket, chairs, and a microwave.